AMENITIES
Self Check-in

​​Air-conditioning & heating

Washer and dryer​

​Free Wi-Fi

Fully equipped kitchen

Lovely outdoor spaces

​Smart TV, Blu-ray/DVD, Netflix, HULU, Wii console

Smoke & C02 alarms​

And so much more!​
Come sit and visit on the front porch overlooking a water garden and large, shaded, fenced, front yard. Or, better yet, in the back, enjoy a covered deck with party lights, table, chairs, gas grill, small patio, flowers and lots of wildlife and treasures in a garden-like privacy fenced backyard.
There is so much to see at
Our House! Whether you're listening to the birds sing, watching the squirrels and their antics, admiring the beautiful blooms that have come to visit, enjoying the company of friends and family or all of the above, you're most certainly sure to enjoy Our House!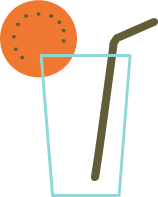 Kick back and relax!
Come stay awhile!